ETHPoW Down By 40% – Should You Buy Now or Stay Away?
The long-awaited Ethereum Merge has barely seemed to have affected the price of Ethereum at the time of transition; however, the hard fork of the Ethereum blockchain, EthereumPOW, has experienced some ups and downs in its price movements since then.
During the transition, the price of Ethereum PoW (ETHPoW), an Ethereum hard fork supported by a set of Ethereum miners, skyrocketed. Then, a few hours later, it collapsed to record lows.
ETHPoW Price Analysis In Light Of The Merge
ETHPoW remains on proof-of-work (PoW) mechanism, when Ethereum has seen the transition to proof-of-stake. EthereumPoW describes itself as "the original Proof of Work Ethereum, developed and run by the community."
Live price information from some crypto trading platforms shows that ETHPoW surged from about $30 at 21:30 UST on Wednesday to the price of $51.88 an hour later. The price gradually declined as soon as Ethereum's Merge was publicly made formal. At around 4:30 on Thursday, ETHPoW went through a significant dump, dropping from $40 to $25 during the following hour.
At the time of writing, the price of ETHPoW is $6.03 with a 24-hour trading volume of $117,475,106. It has already come down by 13.28% in the last 24 hours. With its live market capitalization, CoinMarketCap presently ranks ETHPoW at 2658. Both the maximum supply and the circulation supply of this token are not available.
The price of ETHPoW is not currently based on the transaction of a real cryptocurrency. Instead, it is derived from trading data on a small number of specialized platforms in the style of an IOU of a currency that has not yet been launched.
BlockSec Finds Out The ETHPoW Token Replay Exploit
Recently, a replay exploit was discovered in EthereumPOW, the variant of the Ethereum blockchain that is supported on PoW consensus mechanism. After being properly informed of the concerns, EthereumPOW's developers took urgent measures to sort things out.
Interestingly, replay exploit refers to the situation where same transaction is undertaken on both chains. This enables users to trick smart contracts into issuing tokens from one chain when the whole operation was executed on some other chain. For instance, if a person traded on Ethereum PoW, the same activity was conducted on Ethereum.
This entire incident of replay exploit happened on the Omni bridge of Gnosis network. Around 200 wETH were transferred across the bridge on Saturday, and a similar activity took place on the PoW network. Consequently, the hacker received 200 ETHPoW, which at that moment was equal to the value of $1,600.
The entire situation happened due to the misleading data from a Chain ID of the contract on the Ethereum PoW platform, as per the post from security firm BlockSec. Hardly a few days have passed since the PoW fork went live, and an initial exploit may have an effect on how widely it is accepted.
In addition, after the exploit was found, the token's price got further decreased. According to CoinMarketCap, the news caused the value of the ETHPoW token to plunge around 40%, reaching a new bottom of $4.22 early on Monday.
Should You Purchase ETHPoW Now Or Hold On For A While?
Arcane Assets' Chief Investment Officer, Eric Wall, claimed that ETHPoW miners were not able to support the network at the existing ETHPoW values. However, prominent cryptocurrency exchanges like FTX and Huobi listed ETHPoW. Additionally, BitTrue has launched a liquidity staking model based on ETHPoW that yields depositors 6% annually.
Though ETHPoW has not been able to live up to the expectations of its investors recently, however, it would be too early to pass any judgment on this hard fork version of Ethereum. Investors can wait for a while, see how the token performs in the coming weeks, and then make their investment decision by analyzing the performance of the token.
Your Capital is at Risk
Read More
Tamadoge – Play to Earn Meme Coin
Earn TAMA in Battles With Doge Pets
Capped Supply of 2 Bn, Token Burn
Presale Raised $19 Million in Two Months
Upcoming ICO on LBank, Uniswap
The Next Dogecoin Is Here and It Has the Utility to Pump and Pump
Dogecoin has inspired a new generation of meme tokens, one of which is Tamadoge (TAMA). The new meme token has garnered massive investor adoption. TAMA, the native token for the Tamadoge gaming ecosystem, is already attracting a great deal of investor demand.
An Introduction to TAMA
TAMA is the ecosystem token for Tamadoge. Launched in 2022, Tamadoge intends to tap into the hype surrounding meme coins.
The platform connects the functionality of blockchain gaming and non-fungible tokens (NFTs) with the sharp gains for which the best meme coins have become known. This way, investors and gamers can both benefit at the same time.
In Tamadoge, players are transported into a virtual world where they can buy NFTs representing digital pets. The objective is to grow and breed the pets, increasing their strength and eventually using them to battle against the pets of other players. As players win battles, they enjoy rewards in the form of TAMA tokens.
TAMA will also serve as Tamadoge's governance token, allowing community members to stake it and vote on the platform's future direction.
Starting Strongly
Tamadoge began operating this year. One of the first points of operation was the launch of TAMA's presale in July, which turned out to be highly successful.
After just eight weeks, TAMA raked in $19 million from its presale. This compared favorably to several established coins, such as Ethereum (ETH), which raised $17 million in its initial coin offering (ICO).

Now that its presale has concluded, TAMA has begun to receive proper investor exposure. The asset completed its first centralized exchange listing earlier this week, debuting on the OKX exchange. The coin's price jumped by almost 1,005% in its first 24 hours, going from the listing price of $0.03 to $0.05.
🎉 Join our new listing celebration with @Tamadogecoin 🐕

Trade $TAMA on #OKX to share a prize pool of up to $200,000 🎁

🔳 Deposit $50 TAMA+ to earn $5 TAMA
🔳 Top 10 $TAMA *net depositors will receive extra prizes!
✨ Exclusive bonuses for OKX new users 📢

Enter 👇

— OKX (@okx) September 27, 2022
In addition, TAMA's trading volume has surpassed $10 million already. This shows a significant level of investor demand, making TAMA one of the hottest new cryptocurrencies in the market.
Investors looking to purchase the asset can do so on decentralized exchanges like the OKX DEX and Uniswap. Both platforms accept users worldwide, so TAMA has become a globally accepted coin.
Why TAMA Is Set for a Pump
Although TAMA has had an impressive debut, the asset is set for even bigger gains down the line. For one, Tamadoge is gearing up for a full platform launch before the end of the year. This means that gamers could play the game and make TAMA-based transactions.
Tamadoge also intends to launch the Tamaverse – a metaverse iteration where players can mint and create their own digital pet NFTs. With its expansion into the metaverse and NFTs, we believe that this platform could easily become a market leader – and lead to a bull run for TAMA and its investors over time.
Read More:
Tamadoge – Play to Earn Meme Coin
Earn TAMA in Battles With Doge Pets
Maximum Supply of 2 Bn, Token Burn
Now Listed on OKX, Bitmart, Uniswap
Upcoming Listings on LBank, MEXC
A List of Top 10 Crypto Gainers This Week
With a wave of new investors and positive approaches from major financial organizations, cryptocurrencies have started to show movements again. Despite a bearish sentiment being showcased every now and then, several tokens have increased in price considerably. While investors have been speculating and hoping for the bear market to end, constant waves of volatility seem to have gripped the market for the time being
Some tokens, however, have managed to keep rising in prices due to several reasons over the week. Listed below are the cryptocurrency projects that have seen considerable pump in the past week.
1. Quant (QNT)
Created by Gilbert Verdian in 2018, Quant was launched to connect blockchain and networks on a global level without having to reduce the interoperability and efficiency of the network. It claims to be the first project to effectively tackle the interoperability issue through its blockchain operating system.
Quant had some major announcements and developments this week, which caused the token to spike in price considerably. On 23rd September, QNT, the project's native token was listed on Coinbase Pro for trading, which exposed it to a wide pool of audiences. Moreover, it recently had an upgrade which allows for interoperability among distributed ledgers.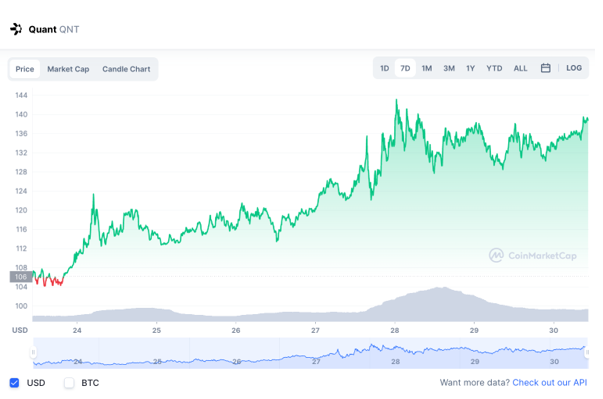 Due to this, the QNT token managed to rise more than 25% over the week and is currently trading at around $136 with a market cap of $1.6 billion.
2. Maker (MKR)
Launched in 2017, Maker is created to operate DAI, a community-based cryptocurrency that features a stable value soft pegged to the US dollar. MKR is the governance token of the Maker protocol and Maker DAO which is a software platform and decentralized organization respectively.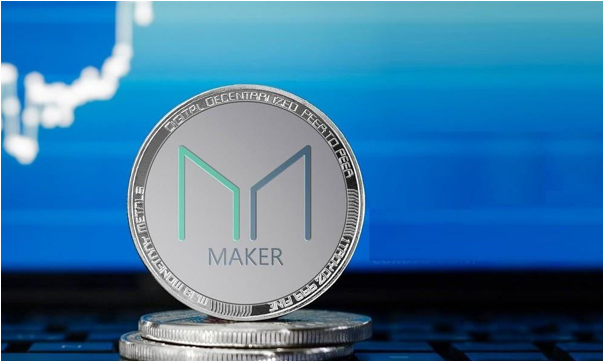 Maker has seen a considerable increase in prices, as investors have been flocking to buy the cryptocurrency following the drop in value of the Pound Sterling and several other economic issues that involve the devaluation of legal tenders. Due to this, the token's price increased from around $659 to more than $766 within a week.
Your capital is at risk
3. Helium (HNT)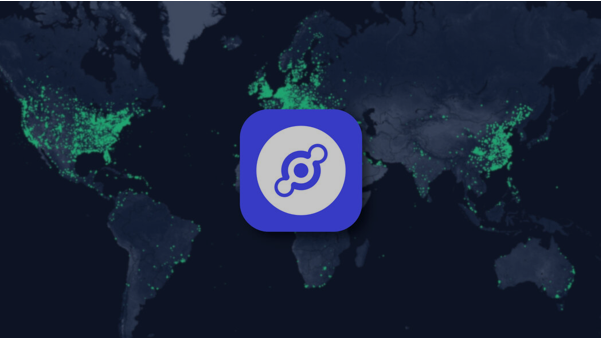 Helium is a very popular name in the IoT(Internet of Things) domain. Using the Helium mainnet, low-powered wireless devices can communicate and send data across the network of nodes. The project was launched in 2019 and has seen a considerable increase in popularity, owing to the earning possibility it brought to the table for those who could set up HNT miners within their homes.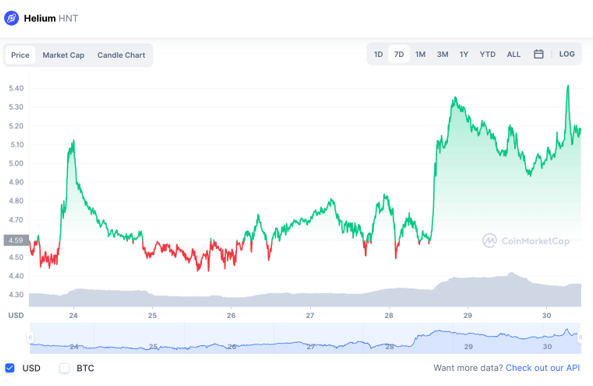 HNT had decided to move their entire blockchain to Solana as the ecosystem would help with faster transaction speed and throughput. It also recently had a rebranding for the business front and named it Nova Labs, which acted as a catalyst for investors to speculate growth in the upcoming days. As a result, HNT pumped more than 12% within the last week and is currently trading at $5.18.
Your capital is at risk
4. Tamadoge (TAMA)
Tamadoge is a project that was launched recently in 2022 amidst the bear market. It managed to gain massive popularity and a huge community within a short period of time. As a P2E game platform that is fully integrated with the metaverse, Tamadoge boasts of several innovative features within its roadmap that have been widely embraced by the audience.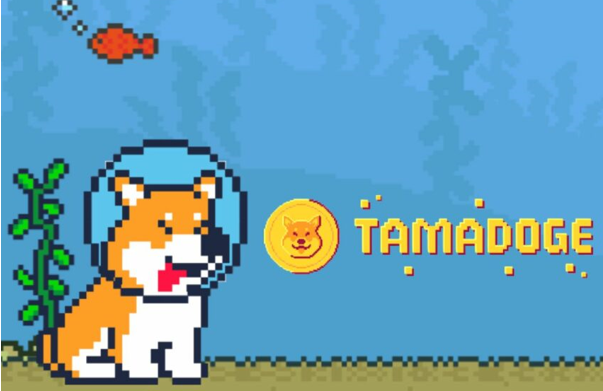 It also had one of the most successful, presales, and managed to raise more than $19 million within the period. The project is fairly new and has managed to touch upon every shortcoming of its contenders, which has helped TAMA, the project's native token to grow in terms of demand considerably over the past couple of days.
Register on OKX to buy Tamadoge
5. Ethereum Name Service (ENS)
Initially introduced as a part of the Ethereum Foundation, Ethereum Name Service or ENS become a separate business identity in 2018 under the leadership of Nick Johnson. It is an open, distributed, and extensible naming system completely based on Ethereum.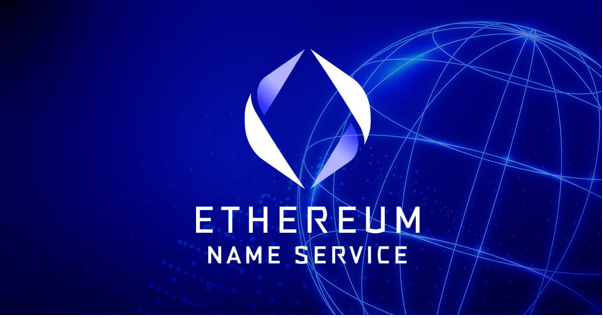 With ENS, Ethereum addresses like john.eth are converted into alphanumeric codes that are machine-readable. It has been gaining immense popularity recently, as masses speculate the use of ENS to grow considerably in the coming future. This led to an increase in the purchases of domain names, which has caused the demand for the ENS token to go up too.
ENS is currently trading at around $15.5, higher than its price a week ago around $13.8. The project currently has a market cap of more than $300 million.
Your capital is at risk
6. Chainlink (LINK)
Founded by Sergei Nazarov in 2017, Chainlink is one of the most popular cryptocurrencies in the space. It is a blockchain abstraction layer that enables smart contracts that are universally connected. Chainlink allows users to securely and freely interact with data feeds, payment methods and events with the help of a decentralized oracle network.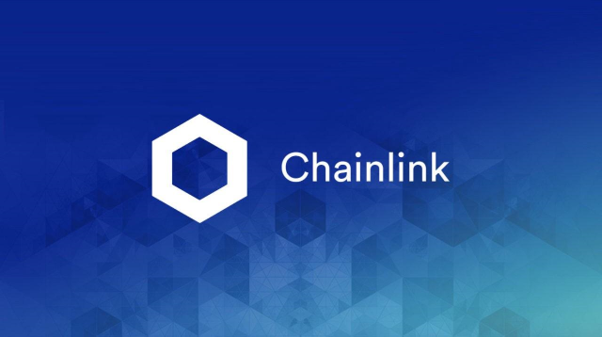 Chainlink's market cap currently stands at around $3.8 billion, and is up more than 10% within the week, thanks to its launch of programs that reduce costs, ahead of its staking feature being introduced. At the time of writing, LINK is trading at around $7.86.
Your capital is at risk
7. Battle Infinity (IBAT)
Battle Infinity has been gaining much traction for not just the past week, but the entire month with the variety of developments it has been announcing to the investors. It is a blockchain NFT-based fantasy sports game, where users can create fantasy sports teams and win if rewards based on the performance of the players in real life.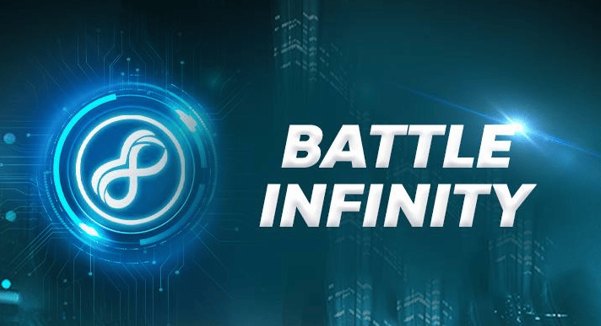 Launched by Suresh Joshi in 2022, Battle Infinity has been seeing high demand in price following the launch of its staking feature, and celebrity endorsements. The token is expected to have an array of exchange listings too, which has caused investors to buy into the token more aggressively in the past couple of days.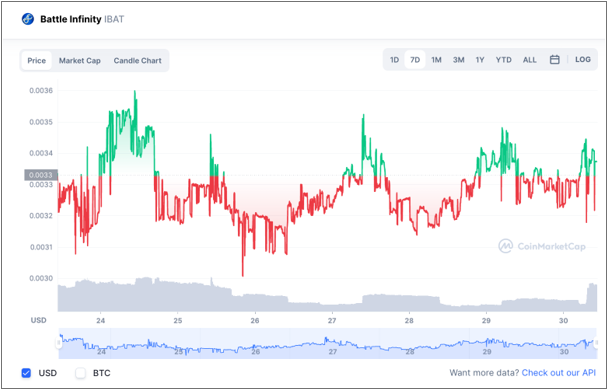 At the time of writing, IBAT, the native token of Battle Infinity is trading at around $0.0034 and is being speculated to move further up in the upcoming weeks.
8. Uniswap (UNI)
Created by Ethereum Developer Hayden Adams, Uniswap is arguably the most popular Ethereum-based decentralized trading protocol. Popular for facilitating a smooth and efficient trade of defi tokens, the project aims to keep token trading completely open and automated for everyone, as long as they hold the required tokens.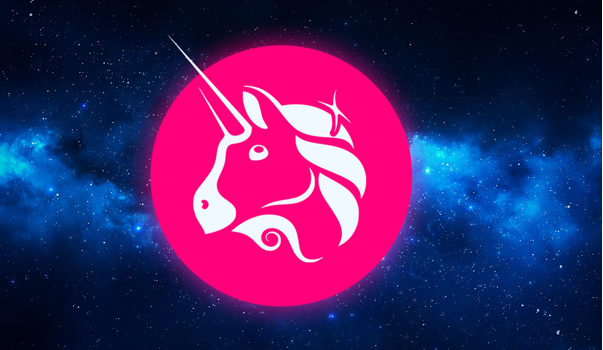 Uniswap has enjoyed an 11% pump in the past week, taking its price from about $5.7 to more than $6.4 with a current market cap of more than $4.9 billion.
Your capital is at risk
9. Pancakeswap (CAKE)
Pancakeswap too, similar to Uniswap is an AMM(Automated Market Maker) which was launched in September 2020. It is a decentralized exchange that is used to swap BEP-20 tokens on the Binance Smart Chain. The DEX was launched by a group of anonymous developers with an apparent liking for pancakes.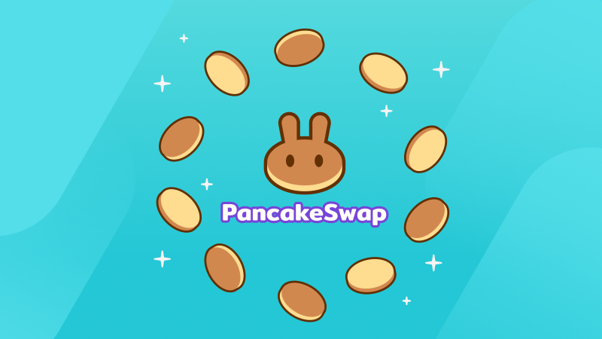 The new roadmap introduced in July mentioned a lottery upgrade and fixed term staking features being changed to prove more beneficial for the community. The CAKE token has been pumping since the team has managed to stay active on their social media platforms and keep the community updated about any developments within the ecosystem.
At the time of writing, CAKE is trading at $4.88, up from its price around a week ago which was about $4.32.
Your capital is at risk
10. XDC Network (XDC)
XDC Network was founded in 2019 by Ritesh Kakkad and Atul Khekade. This enterprise-grade blockchain has interoperable smart contracts and is EVM-compatible. It was formerly known as the XinFin Network. With a delegated proof-of-stake (dPoS) mechanism and over 2,000 transactions per second, the XDC Network is a highly optimized fork of Ethereum that achieves consensus within two seconds.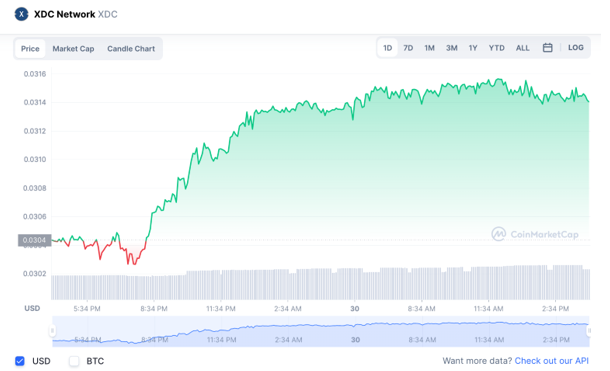 The project has been making significant advancements in terms of company growth and partnerships. Its recent price hike could be tied to the latest partnership between XDC and ivendPay, which has caused the project to gain traction on several social media platforms.
At the time of writing, one XDC token is worth $0.03 up from its price seven days ago which was around $0.028. The project boasts of a $387 million market cap and has managed to go up by more than 9% within the past week itself.
Your capital is at risk
Tamadoge – Play to Earn Meme Coin
Earn TAMA in Battles With Doge Pets
Capped Supply of 2 Bn, Token Burn
Presale Raised $19 Million in Under Two Months
Upcoming ICO on OKX Exchange
Battle Infinity Locks in Tokens Worth $3 Million Within Days of the Staking Feature Being Introduced
As the market seems to get back on track again, exchanges and projects have been building their infrastructure heavily in hopes of massive returns for the next bull run. Investors, too have been consistently buying into digital assets of every category within the sector.
While this move surely is surprising, it is also an expected outcome after the last bull run. 2021 saw some projects skyrocketing in value, with a huge number of tokens 10x-50x in price. It not only popularized new categories within the space like memecoins but also managed to create awareness of the concept of blockchain on a global level.
In short, it is evident that investors have started to consider cryptocurrencies as high potential assets and have been comparing their movements with respect to global economic scenarios. However, since cryptocurrencies as an industry are still in their infancy, a way of assuring or correctly speculating its growth can be difficult.
Regardless, several analysts and major financial institutions like JP Morgan and Goldman Sachs have been publicly betting on the sector's growth. In fact, the last two years have been highly influential for the way cryptocurrencies were looked at until now. Currently, two countries use BTC as their legal tender, and more than 100 multinational companies are directly part of the industry worldwide.
The most common practice by several experienced investors currently as they start stocking up assets for the next bull run is staking. These investors take advantage of staking to passively grow income at attractive rates while potentially winning great returns.
One such project that has gained huge popularity since it introduced the staking feature is Battle Infinity. Since the launch, investors have been flocking to the website to lock their tokens and earn rewards.
What is Staking?
Staking is the process of locking crypto assets for a set period in order to support the operation of a blockchain. Your crypto is staked in exchange for more cryptocurrency. Many exchanges provide this option on select cryptocurrencies. Projects also allow users to stake directly on the website by connecting their wallet and buying tokens directly or depositing them from another platform.
Staking can be done in two ways: by delegating or by validating. When people talk about staking, they generally mean delegated staking since it is easier for the average crypto user. This is the kind that one may come across on the majority of the exchanges.
Battle Infinity Introduced Staking
One of Battle Infinity's chief offerings was staking, where players could stake IBAT, the platform's native token to earn rewards and other benefits. This feature was officially launched on the website on 24th September, with the minimum requirement for staking being 8000 IBAT tokens.
Battle Infinity features two types of staking- Flexible and Locked staking. This is not commonly seen in many projects as they generally only consist of one of the two options. However, the project included both types, giving investors the choice to stake however they wish to.
Battle Infinity Staking Feature
Using Flexible Staking, users can stake a certain quantity of tokens on the platform and receive 12% APY. Also, the interest earned on those tokens can be reinvested, or users can withdraw their funds at any time.
Locked Staking requires a user to lock a specific number of tokens for a specific amount of time to receive the entire percentage of APY. If the users wish to unstake before the locked period, a fee of 10% would be charged, and they will also not be rewarded for their staking. While this may sound a bit dull, the feature comes with higher and more attractive APY on IBAT tokens.
At the time of writing, Flexible Staking has a total IBAT deposit of around 373,000,000 tokens, while Locked Staking has over 788,000,000 tokens in its reserve. Flexible Staking currently consists of a 12% APY on deposited tokens. For Locked Staking, interest rates are determined by the time it is deposited. They are-
30 days- 14% APY
90 days- 17% APY
180 days- 20% APY
360 days- 25% APY
Cumulatively, the project has hit $3 million in locked staking. It comes as a reason for excitement among the community since such a huge amount was gained within just 8 days of the feature's launch.

What is Battle Infinity?
Created by Suresh Joshi along with a group of experienced Indian developers, much like the popular project Polygon, Battle Infinity is the first ever blockchain-based NFT fantasy sports game hosted on the blockchain.
The project in simple words is the blockchain version of fantasy sports games, which is one of the most popular gaming and skill-based category in the space currently. It aims to provide a fairer, easier and better earning opportunity to users through the platform.
The project has already managed to gain a massive community. One of the major reasons for this is the audits Battle Infinity performs. It got its team verified from Coinsniper, and the contract code audited from Solid Proof helping users to trust the project better.
Battle infinity consists of 6 chief offerings which include-
1. Battle Swap
2. Battle Market
3. Battle Games
4. Battle Arena
5. Battle Staking
6. IBAT Premier League
Price Prediction for IBAT
Currently trading at around $0.0033, IBAT can be speculated to shoot up in prices for various reasons. While the primary reason may be the innovative products by the project, others include things like staking, future listings, influencer endorsements, and, more importantly, the token being a small market cap asset.
IBAT's market cap is currently around $10 million, which means that the price has an easy chance of spiking 50x-100x in value, with lesser amounts of money being invested as compared to midcap or large-cap tokens. All these reasons may contribute to IBAT's price being heavily impacted positively in the upcoming weeks.
Your Capital is at Risk.
Read More
Tamadoge – Play to Earn Meme Coin
Earn TAMA in Battles With Doge Pets
Capped Supply of 2 Bn, Token Burn
Presale Raised $19 Million in Under Two Months
Upcoming ICO on OKX Exchange