AIWORK, the Artificial Intelligence Network for Human Experts
Nov 1, 2021 11:18&nbspUTC
| Updated:
Nov 3, 2021 at 08:18&nbspUTC
Blockchain and Artificial Intelligence (AI) are both game-changing technologies. They are set to transcend the world as we know it via their massive impact on businesses and industries alike. Operating separately, both can provide immense benefits to society.
However, increasingly companies and projects are exploring how to leverage these technologies together, combining their forces into a true technological powerhouse. 
AIWORK established itself as one of these entities, combining the benefits of both of these technologies. Their protocol  uses a unique consensus network that consists of AI computing resources coupled with a team of human experts.
The Problems Facing Online Video 
Online videos are probably one of the biggest drivers of content on the internet, playing a critical role in monetization opportunities for content creators worldwide. However, several factors plague online video content associated with search and discovery on video platforms and the Internet in general. 
Most of the issues stem from the quality of metadata, which is the information used to describe content within  a video, along with titles and other tags. Currently metadata is inconsistent, incomplete, and unreliable. It's also not categorized or standardized, often leading to inaccurate content discovery. All of this makes it difficult for users to find the type of content they're searching for in a video — lowering user experience and the chance they will return to the content creator or platform.
Some of the more significant problems that can influence search and discovery are: 
Video content is subject to several biases and can be quite opaque. 

Videos often aren't indexed scene-by-scene. 

Video content isn't internationalized. 

Video content isn't easily searchable.

Video content lacks standardized metadata. 

Content safety for both viewers and advertisers isn't ensured. 

Online video platforms are over centralized, prioritizing only a few companies. 
How is AIWORK Addressing this with AI? 
AI refers to the use of machines and computers to complete tasks requiring human intelligence. AI can identify patterns, analyze different situations, and eventually reach or predict a particular outcome. 
AI can also utilize machine learning to learn from any data provided, significantly improving its analytical capabilities and outcomes over time. AIWORK is combining blockchain technology and AI to solve problems riddling the online video content space. 
AIWORK combines AI with human experts, with both working in harmony to create high-quality metadata. AIWORK is also creating its first decentralized application, a video search engine that is completely decentralized and maintained by its community.
AIWORK's Solution 
AIWORK's solution to the problem that video content faces is simple. It's created a decentralized and open-source blockchain protocol, consisting of AI computing resources and human experts, that help the protocol generate standardized and enhanced metadata for video content. 
The team at AIWORK strongly believes that the Internet (especially online video content) has seen significant centralization, which has resulted in the concentration of power in the hands of a few companies. 
AIWORK is working to decentralize the online video content space, giving users back control through the application of blockchain technology, helping to create the foundation of an open and decentralized network for video content online. 
Deployment of its Solution
AIWORK deploys algorithms on specialized nodes. Media files are scanned by GPU and CPU resources, generating metadata, such as transcripts, categories, translations, classifications, and time-coded tags. Given that it's an  open network, anyone with the computational resources at their disposal can join the AIWORK network. 
AIWORK aims to decentralize AI operations on the blockchain, allowing decentralized applications (dApps) to benefit by using its video search engine. 
AIWORK plans to achieve this by implementing the following mechanisms:
Maximizing  utilization by employing smart contracts between all parties involved – AIWORK will give incentives for better quality work and rely on only the most productive service providers to fulfill work. 

Utilizing  a compensation and transaction mechanism for service providers – the protocol also rewards network operators for the tasks they perform. 

Maintaining  an immutable record for metadata and annotations. 
AIWORK Features
AIWORK has several features that help its protocol achieve the target of decentralizing the online video space: 
Decentralized Cloud Computing –

AIWORK uses crowd-sourced computing cycles to provide an excellent solution to handling fluctuations in demand while still maintaining optimal costs. This feature of AIWORK also lessens its environmental impact, as it harnesses the resources of already-existing and underutilized computers. 
Combined Approach to Verification –

AIWORK takes an approach that combines AIand human experts. This approach addresses AI's shortcomings and allows the protocol to achieve optimal AI computer vision at scale. The AI community will also help to provide AI verification and correction. 
Higher Quality Metadata –

AIWORK generates normalized and standardized metadata, allowing individuals to query more efficiently and therefore receive better results. This will also benefit online video platforms, allowing their content to be more easily discovered by users. 
ContentGraph –

ContentGraph is AIWORK's trademark content safety index that allows the protocol to assign a confidence score to different content safety attributes, such as nudity, hate speech, adult content, violence, guns, and more. Using ContentGraph, AIWORK is able to review and validate videos, flagging all inappropriate content. It can also flag videos with low confidence scores, while scene level detection will flag specific scenes as inappropriate. 
What Does the Future Hold?
AIWORK is targeting long-standing issues that have persisted for far too long in the online video space. It tackles problems such as incomplete and inconsistent metadata, in addition to the presence of centralization in the online video space.
Overall, AIWORK is providing a far more streamlined and efficient way to apply AI's phenomenal benefits via the blockchain, ultimately giving consumers better control over the content they consume. 
SOL Price Prediction: SOL Is Just Below $14; Will We See $15 by Christmas?
The recent collapse of the FTX platform, which was once among the most well-liked exchanges in the world, was a major blow. This fiasco also led to a more than 57% decline in Solana's (SOL) price.
When investigators discovered financial connections between Solana, FTX, as well as Alameda Research, one of the main causes for this became clear. On FTX, Solana presently owns $1 million in locked cash or comparable assets. Investors in Solana have been driven into a froth as a result and are looking for alternate investments. If SOL rises to $15 by Christmas, it will be a little over $14 now.
Long-term negative pressure on the price of Solana has only grown stronger recently. As the bears growl and the bulls remain mute, there are fewer possibilities for a comeback. It appears that Solana will top out in 2024 at $84.27.
SOL Is Just Below $14; Will We See $15 by Christmas?
Recently, the business has been unkind to Solana; as of this writing, the token is trading at $13.43, down by about 6.42% over the past 24 hours. For the previous two weeks, the price movement has been fluctuating laterally between $11 and $15, with $11 to $12 serving as a key support level. It remains to be seen if Solana can overcome opposition at $15.
Starting with the bearish context, a drop of 9% to 30% is possible if the $11 reliable basis is breached. The price may go as low as $7–10 in the coming days, depending on the level of concurrent support from far back in 2021.
Given that the RSI indicators are now in the 30s while they have been slowly decreasing for the past few days, this scenario looks plausible. This suggests that purchasing momentum is weak and that Solana may be headed in a negative direction.
A move is undoubtedly coming for Solana given the declining volume and narrowing Bollinger bands, but one over $15 appears doubtful.
A breakout from $15 is required for a bullish situation, however, the EMA 20 is serving as direct resistance at $16. The next potential barrier is between $18.30 and $18.90. As in the case of a breakout over $15, a positive argument could only be made if it was backed by enough volume to overcome this initial obstacle.
It's unclear how the cryptocurrency market will end the year, but with the last month of the year quickly coming, investors should think about diversifying their holdings into cheaper currencies in addition to the typical high-market-value coins like Solana.
What is Solana (SOL)?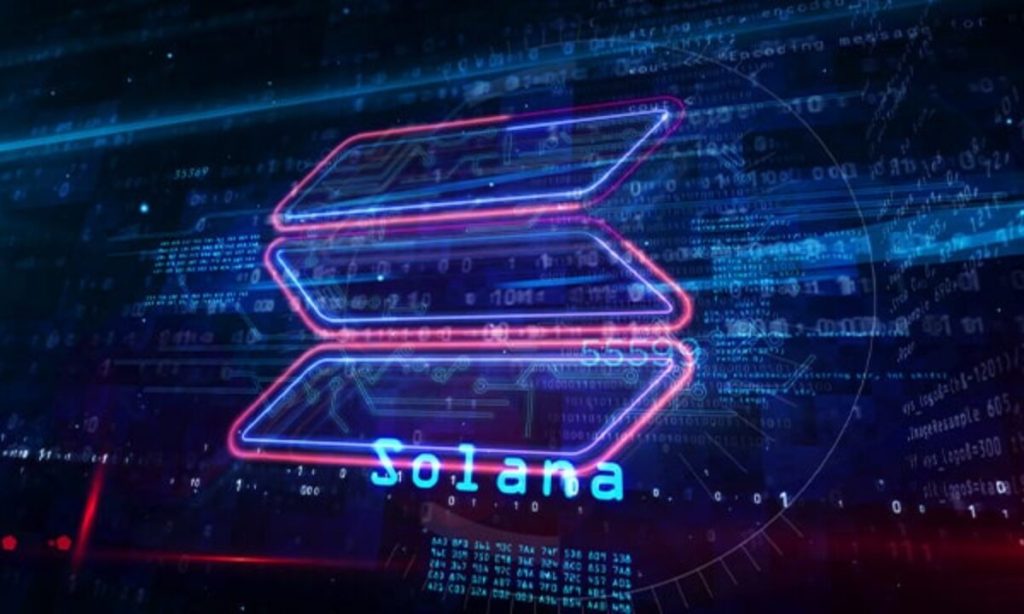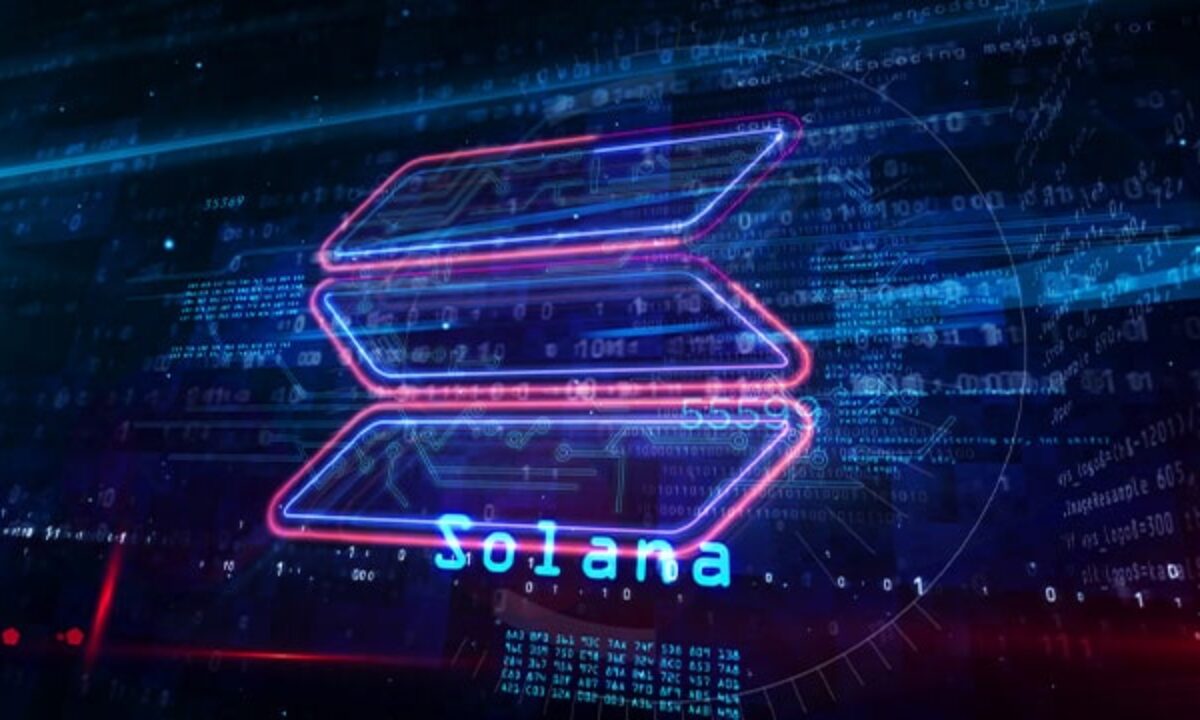 A blockchain platform called SOL (Solana) is intended to run scalable, decentralized apps. It was founded in 2017 and is an open-source platform that is now managed by the Geneva-based Solana Foundation.
Compared to other competing blockchains like Ethereum, Solana utilizes transactions substantially faster and charges significantly fewer transaction fees. Further, the Solana (SOLUSD) coins, which has the ticker symbol SOL and are dependent on the Solana blockchain, had an approximately 12,000+% rise in 2021. At one point in time, it had a valuation of more than $66 billion, placing it as the fifth-largest cryptocurrency at that time.
Solana's design practices place off a collection of software methods that, when used in collaboration with a blockchain, eliminate software as a speed constraint. Adding these two methods enables payment ways throughput to grow in line with network bandwidth.
Secure, scalable and decentralized are all basic requirements for a blockchain that are perfectly met by Solana's design. According to its technical architecture, the maximum allowable throughput beyond a 40-gigabit network is 28.4 million TPS and 710,000 TPS, respectively.
Other Potential Cryptocurrencies
Dash 2 Trade (D2T)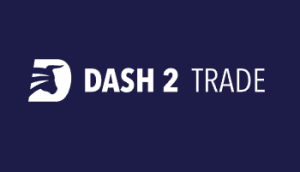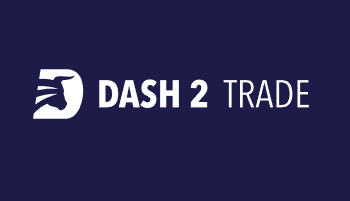 A recently created cryptocurrency analytics and insights company called Dash 2 Trade has introduced the tax-free D2T token to complement its platform. Users of this intuitive platform have access to a wealth of signals and data, as well as an online trading app, to help them make well-informed trading decisions. Only the most useful signals—such as enumerating updates, presales, technical indications, social analytics, and others—are provided by Dash 2 Trade.
Dash 2 Trade's social and on-chain analytical insights are among its greatest features. Users of the dashboard may utilize this feature to identify currencies that may see big price changes. Socio-cultural trends have an impact on the majority of significant market moves in the cryptocurrency market. The tracking of societal trends may be automated using the Dash 2 Trade platform, which can also provide D2T token owners with crucial social indicators.
Tora Inu (TORA)
In contrast to a later metaverse integration where users may compete against their Tora NFTs for additional TORA, Tora Inu has several P2E games planned. In the metaverse, your Tora will develop with you, and as it gets more powerful, it'll be able to reward you with bigger rewards. You may feed it, accompany it on a stroll, or even take it to the gym.


The reward token as well as the "TORA" meme encourage supply and demand. The token has a burnout mechanism as well as a means to give rewards to holders. To effectively establish a play-to-earn environment, Tora Inu plans to leverage meme money, NFT, and metaverse trends.
Calvaria (RIA)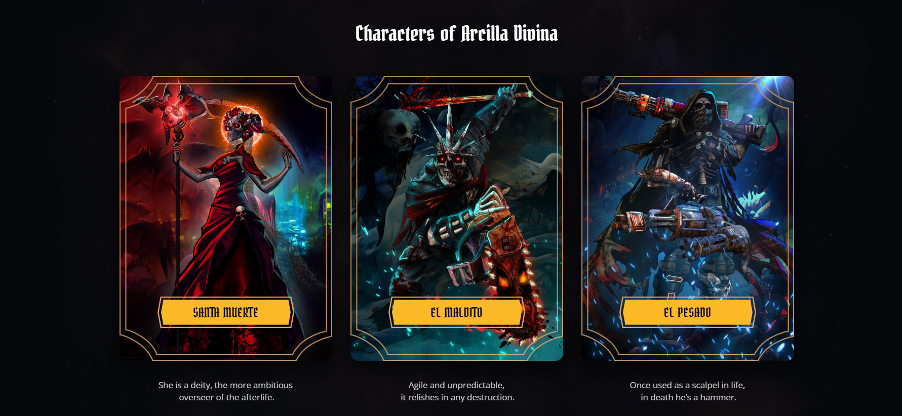 The new cryptocurrency Calvaria is built on play-to-earn strategies. The project's objective is to promote the acceptance of Bitcoin by the general public by creating a fantastic card game of combat based on popular videogame gameplay, including Magic the Gathering. By attempting to close the gap between the actual world and cryptocurrency, the platform expects to be successful.
By providing people with an entertaining game that they could connect to and play on their smartphones, the initiative seeks to achieve this. Users have a choice of two different games. The first iteration will be available for free in the app store. The other will have blockchain elements that anybody can utilize, even those who are just starting to play crypto games, such as play-to-earn principles.
Tamadoge (TAMA)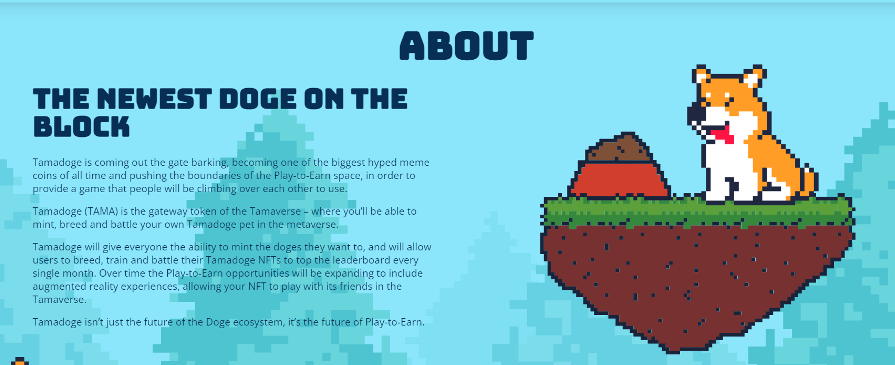 The following inexpensive cryptocurrency for 2022 is Tamadoge. It is the accepted method of payment on the Doge platform, where users may build and breed virtual animals. After that, you may participate in user combat to climb the TAMA leaderboards and earn rewards each month.
The pre-sale for TAMA started in the third quarter of 2022 and is currently ongoing. A total of 2 billion crypto tokens will be made available.
Read More:
Early Stage Presale Live Now
Doxxed Professional Team
Use Cases in Industry – Offset Carbon Footprint
Axie Infinity is Launching New Products, But RobotEra is Already Ahead of the Curve
Blockchain games are clearly the talk of the town, despite the entire industry being stuck in a crypto winter. This category rose in popularity during the bull run back in 2021, and seems to have stuck within the sector as one of the best possible investment options for the wider community. At the helm of these categories, are some projects like Axie Infinity, which have risen in popularity surprisingly well in the past couple of months. But for some reason, Axie Infinity launching new products doesn't surprise the audience the way it used to once. 
The crypto industry has always been driven by hype and excitement to a major extent. It has followed trends or even moved entirely on the words of popular individuals like Elon Musk. Regardless of all these factors, blockchain gaming managed to thrive and has positioned itself as a truly high-potential sector within itself. But lack of the "interest" factor in most of the newly recent games has stunted the overall industry's growth. Even the projects that were hailed as exceptional once, are now being dissed due to poor attempts at upgrading the games. 
RobotEra, a newly launched game, however, has been exceeding everyone's expectations though and is becoming a more popular option than a majority of its contenders like Axie Infinity. But before seeing why RobotEra may be a better option at the moment, it is important to know about the Axie Infinity and its recent developments.
What is Axie Infinity?
Founded in 2018, Axie Infinity is one of the biggest and most popular blockchain games in the industry. It is created by Sky Mavis, which is a game studio that hosts several other blockchain games under its wing. Axie Infinity can be considered one of the first blockchain games to have gained global fame, as the game hit several records in terms of engagement during the 2021 bull run. 
The NFT-based game is based on collecting Axies, which are monsters that can be used for battle in the game later on. It has options to breed and nurture them, before using them to win battles and rewards. These Axie NFTs had immense demand when Axie Infinity was at its peak. Infact, some were sold for amounts as high as $206k. Naturally, the game had garnered the interest of a vast majority of crypto gamers. 
There is also a unique governance token known as Axie Infinity Shards (AXS) within the Axie Infinity ecosystem. In addition to participating in key governance votes, these will give holders a voice in the allocation of funds in the Axie Community Treasury. AXS was one of the top gainers last year, where the value of one token had skyrocketed from just $4 to more than $160 within a matter of months.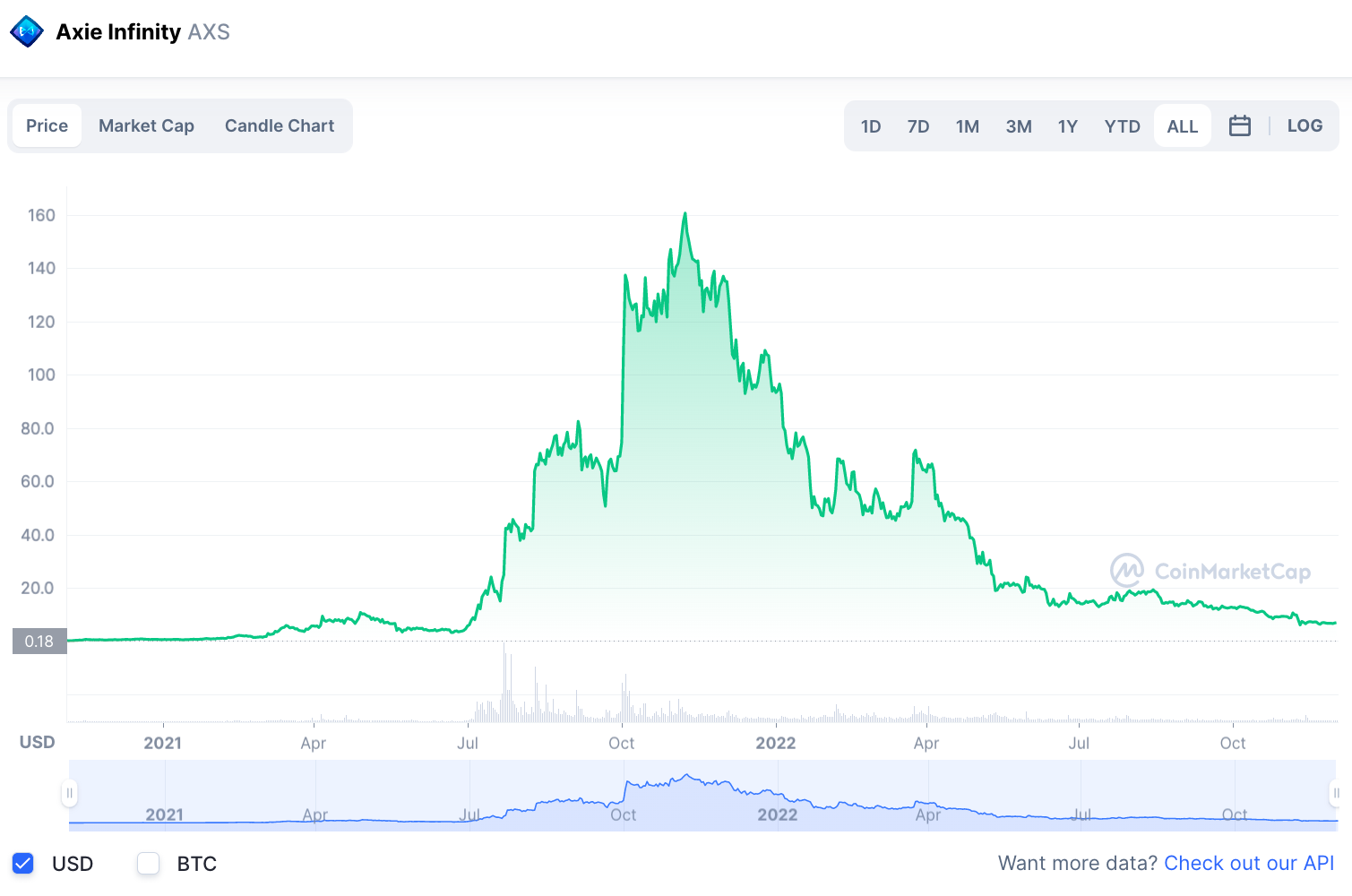 This, however, is not the case anymore since the token has crashed and is currently trading in the $6 level for the past couple of months. 
Axie Infinity attempts a comeback by launching new products
Sky Mavis had recently announced and launched new products for the game, which were meant to help the project regain its lost value. The new updates are meant to serve as an incentive for players to come back to the game and explore a better earning opportunity. 
Some of the latest updates included in-game accessories for Axies, and mini-games that will be exclusive to land owners in the Axie Infinity ecosystem. The developers also stated that they would be bringing on several extra features to a major Land Alpha game that is currently being prepped by the team for release sometime soon.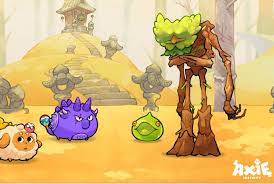 The name of the game will be changed from Axie Infinity: Origin to Axie Infinity: Origins as a way for Origin Axies to gain a brand name as a separate entity. While all these upgrades have definitely created a sense of hope for the community, it is evident that its impact is not visible on the prices of its native token. People have termed the project as a thing of the past, and have since been looking for projects with better potential and a more interesting concept. 
RobotEra- The new top-grossing blockchain game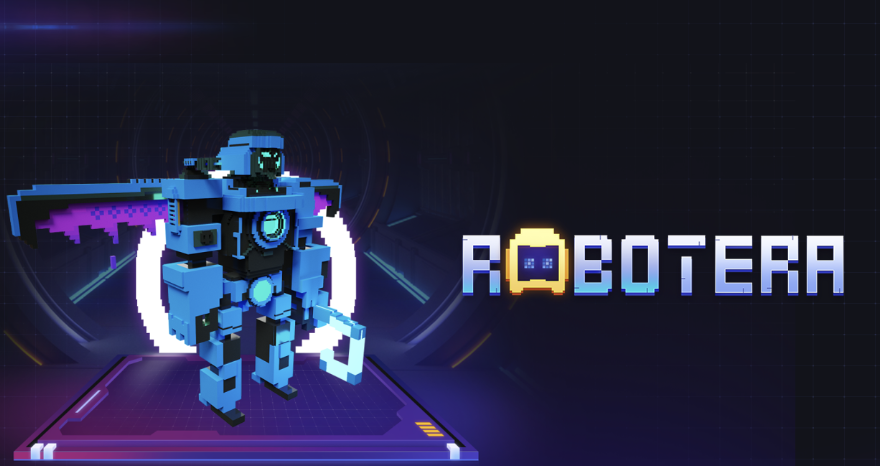 RobotEra is a newly launched project which is a highly innovative metaverse-themed game. The game has been created by taking inspiration from the famous game "The Sandbox", but has managed to amass a massive community within a very short period of time. It also features a more in-the-now approach, since the game features an interesting backstory and aspects rarely seen in metaverse projects. 
As a game that revolves around owning virtual land, RobotEra boasts of a story that essentially is what the concept is built around. The game features a planet called Taro, which was previously a place of prosperity. But the deadly war split nations and broke the planet. However, some robots with human minds are now tasked with building the planet back. The current state of the planet is that it is divided into seven continents.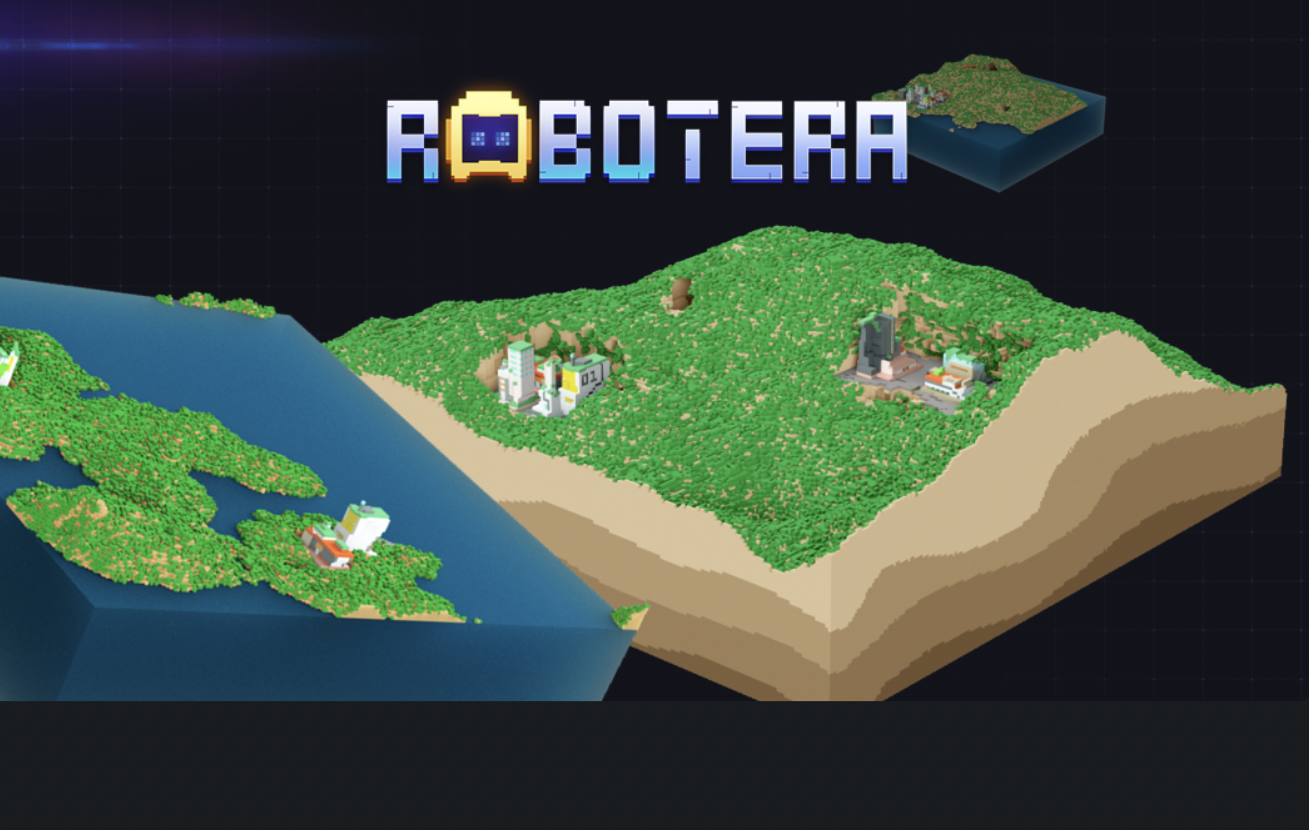 All seven continents are set in various themes, with the exception of a location called the Central City. This serves as a safe haven for all players and helps them to even earn rewards. There will be Robot NFTs in the game that can help users survive, thrive, and win rewards in the new world. 
RobotEra will also provide editing tools that will enable users to create robot companions, buildings, and even full-blown businesses. All these features simply put the project in a better spot than most of its competitors, including Axie Infinity.
About its ongoing presale
RobotEra's native token TARO is currently in its presale phase, and it has been surging in demand recently. The high utility token has been showing great promise in terms of growth since the presale seems to be proceeding at a quick pace. At the time of writing, RobotEra has already raised more than $200K out of its $1.8 million goal. Currently in its first presale stage, the TARO token is set to increase in price by the next phase. 
The ongoing crypto winter, surging demand and presale opportunity make TARO one of the most attractive investment options for those looking to park their funds in promising crypto games. 
Read More:
Dash 2 Trade – High Potential Presale
Active Presale Live Now – dash2trade.com
Native Token of Crypto Signals Ecosystem
KYC Verified & Audited
Join Coco's Carnival Now and Win Up To $2,100,000 or a TESLA
The World Cup fever starts to hype up in Qatar. As one of the sporting industry's most anticipated major football leagues, fans are excited about the intense competition among the participating teams. This year, the World Cup will have 64 intense matches in different cities in Qatar, the first country in the Middle East to host such an event. 
The World Cup becomes more intense with the addition of BC.GAME. The Argentine Football Association recognizes the crypto casino platform as its crypto casino sponsor. BC.GAME is set to support the Argentine national team in its upcoming games. Due to this, the crypto-gambling platform will be able to reach wider audiences all over the world — the partnership between BC.GAME and AFA will provide football punters with an exciting experience of the 2022 Fifa World Cup.
BC.GAME is offering promotions to its players throughout this year's World Cup. Here are the promotions where BC.GAME offers players a chance to win up to $2,100,000 or a Tesla. Coco's Carnival is a separate page created by BC.GAME for World Cup fans and sports bettors.

World Cup All-Winner Predictions
BC.GAME offers a $100,000 prize pool for those who submit their World Cup predictions before November 26, 2022. Sports bettors are to place their predictions on the winners of each group. From the winners of the knockout rounds, players will predict who will be this year's world champion. 
Players with VIP 4 and above are eligible to join this promotion. They are welcome to participate for free and must submit their predictions by November 26, 2022, at 00:00 UTC. The prediction platform will automatically close on the specified deadline. Any submissions made beyond the deadline will be considered ineligible. 
To win a share of the prize pool, the predictions made by a player must be accurate. If more than one player makes the same prediction, the prize pool will be divided equally. Only one player per household is allowed to join the game. As part of BC.GAME's policy, multiple claims or players with combo bets will be disqualified from the promotion. 
Upcoming World Cup Promotions from BC.GAME
BC.GAME will release the details of the other two promotions soon, offering a $2,100,000 prize pool and a Tesla. Players can access the game details for $2,100,000 from November 20, 2022, until December 19, 2022. Players interested in joining Coco's Tesla Giveaway may access the promotion's details from November 20, 2022, until December 10, 2022.
AFA and BC.GAME Partnership
The global partnership agreement of these big names will open a way for crypto-casino gamers and football fans to enjoy both the benefits of cryptocurrency and the excitement of football matches. Both brands are committed to providing revenues on both ends. 
The partnership will focus not only on the World Cup but also on the upcoming leagues in which AFA is participating. AFA and BC.GAME are seeking engagements with Argentine team members and crypto casino players.
According to AFA, their partnership with the winner of the 2022 Crypto Casino of The Year award is an opportunity for fans and players to embrace the emerging technology of the blockchain industry. With the help of BC.GAME, AFA will be able to create digital products as their other source of income. 
About BC.GAME
BC.GAME is a crypto gambling platform that offers various online casino games, live casinos, and sports betting opportunities. The platform has been around for 5 years and holds a Curacao license for operation. With its integration of cryptocurrency and blockchain technology, players will have access to the benefits provided by both technologies. 
The crypto-gambling platform is not only accessible on a computer. Players who wish to bet can also access it through their smartphone's mobile browser since the site's interface is compatible with mobile phones. 
Now that the website has been redesigned, it offers more features that should be enjoyed by all its players. Sports betting is now included in its gaming portfolio. People who wish to bet on major leagues, especially the upcoming World Cup, are offered different promotions and bonuses. The platform is also open to receiving fiat currencies aside from the cryptocurrencies it currently supports. 
The post Join Coco's Carnival Now and Win Up To $2,100,000 or a TESLA first appeared on BTC Wires.